Harmar AL300 / AL300HD
External Wheelchair Stowage
Product Code: AL300 / AL300HD
Description:
The AL300 features Harmar's aluminum deck design.
Compatible with most scooters and power wheelchairs, it safely secures the mobility device with four, easy-to-operate, Q'Straint retractors. When empty, the platform automatically folds up and out of the way with the flip of a switch.
Toggle switch to raise and lower the platform with ease.
Adjustable wheel cradle
Engineered for maximum strength.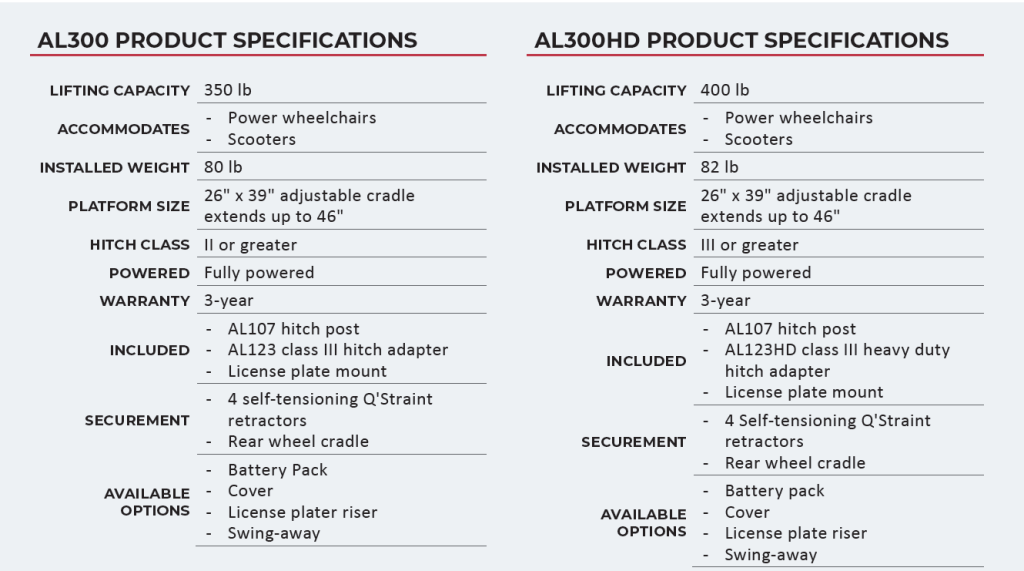 Get in touch for a consultation from our team!
We work with the best brands to provide our customers with
high quality products and solutions